AppleTech is a passionate team of business experts that work closely with SMEs to bring out their potential. Since 2009, we've been helping businesses through modern processes. We deliver comprehensive solutions, including software development, mobile app development, digital marketing, bookkeeping services, and more.
In 2021, many challenges came our way. We, however, gave it our all to deliver the best quality of work that our partners deserve. As such, we're proud to have been named as a top service provider on Clutch!
With that in mind, let's take a quick look at our achievements this year, as seen on our Clutch's 2021 Rewind.
This year, we've obtained numerous 5-star ratings from our partners. This shows the trust and support of our clients, which is one of the main factors that we're recognized as a leading service provider. We're also proud to have achieved a perfect overall rating across all these 2021 reviews!
Check out the newest 5-star rating from one of our clients: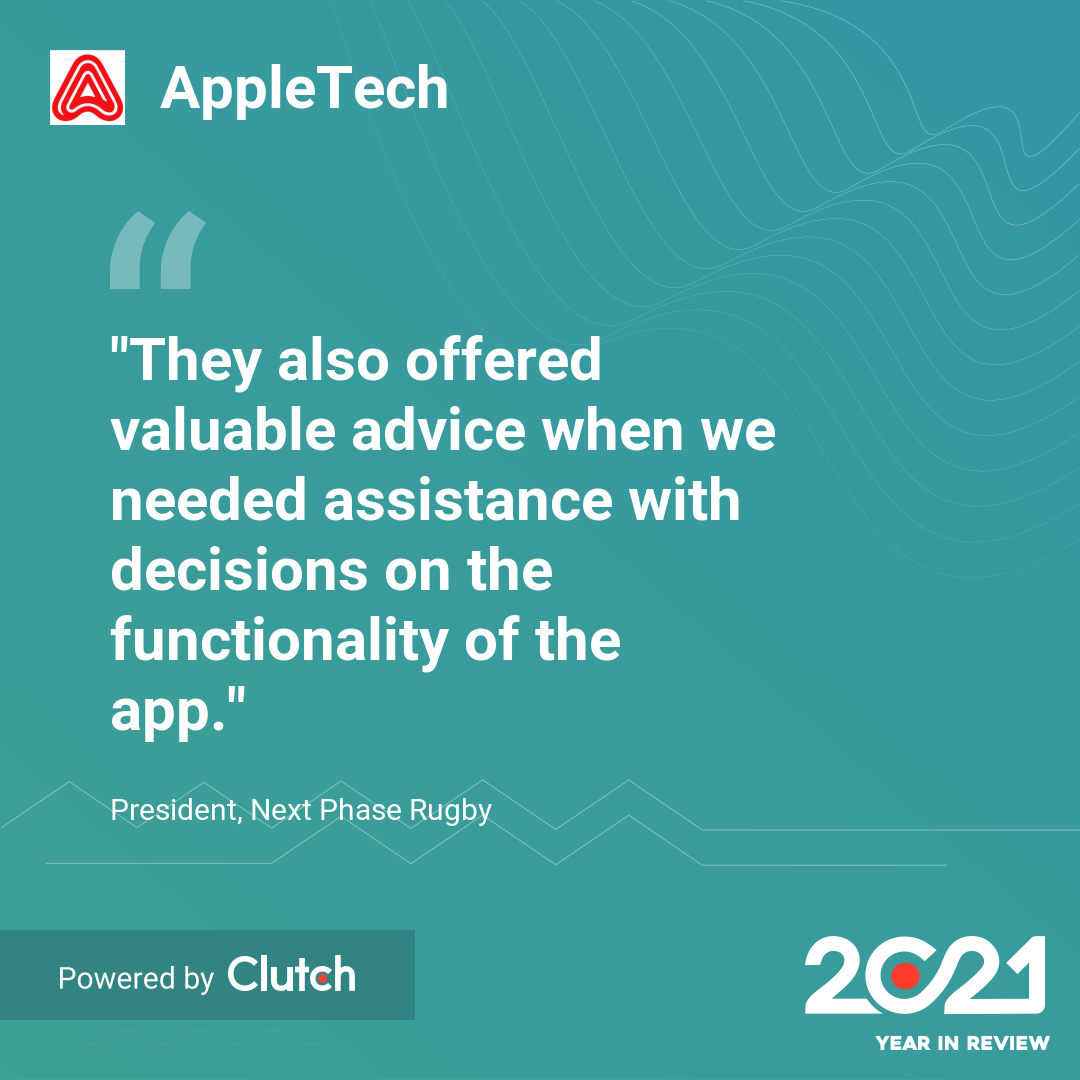 What we're most proud of is that all those who left their feedback have stated their willingness to recommend our services to a colleague! This means that we have a total recommendation rate of 100%! We're truly honored, and we hope to achieve this again by next year's rewind!
Of course, all of this wouldn't have been possible without our partners. We promise to keep listening to feedback and search for ways to continuously improve the quality of our work.
If you're interested in a partnership with our team, drop us an email or a call right away!