Blockchain Development Services
Researching Innovation, Developing Progress.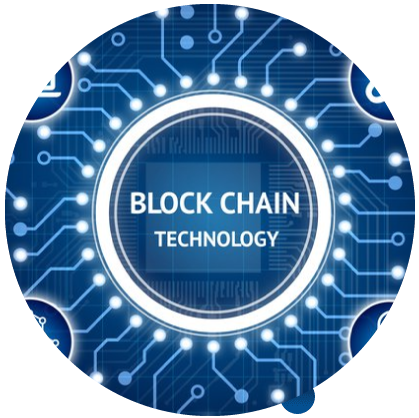 Home / Services /
Blockchain Development Services
We Build Custom Blockchain Applications
If your company is looking to harness a secure environment for a variety of business operations, AppleTech can help you create and integrate unique Blockchain Applications into your current enterprise systems.
We use third-party blockchain software solutions to create secure, reliable, and scalable Blockchain Applications that can support a variety of plugins, cut down on losses, prevent fraud, get rid of high intermediary costs, increase local and global trade, share sensitive data, and do so much more all on one centralized platform

Strengthen Security
Strengthen Security
We use the peer-to-peer nature of blockchain to make internal and external applications that are breach-resistant for handling sensitive data and preventing any cyber attacks.

Cut Intermediary Costs
Cut Intermediary Costs
We build public and private blockchains so that applications may communicate and share information like user profiles, transaction histories, and payment details without the need for intermediaries or extra fees.
Bust Operational Bottlenecks
Bust Operational Bottlenecks
By incorporating automated workflows into existing applications, we provide Blockchain-as-a-Service (BaaS) solutions to replace manual, paper-based, and error-prone processes.
Blockchain Smart Contract Development
Blockchain Smart Contract Development
We aim to provide decentralized web solutions for the banking, healthcare, e-commerce, supply chain, real estate, and gaming industries through our Blockchain Smart Contract Development. This includes the registration of loan applications and intellectual properties, the creation of letters of credit for international transactions, and the validation of insurance eligibility
Blockchain Development Services
We are experts in developing dependable and secure blockchain technologies from the ground up, as well as in adapting current blockchain solutions through different system changes, integrations, and deployments.
AppleTech is a leading development firm that can assist you in launching a brand-new Blockchain solution or updating your current blockchain systems. Our Blockchain Development helps businesses expand by creating their digital currencies, consensus methods, individual nodes, and designs for better business models.
Blockchain Security
Through the development of blockchain-based security applications, we aim to revolutionize international business transactions by identifying and addressing the most basic features of a cross-industry standard for shared and distributed ledgers.
Public & Private Blockchain
Whether your company processes thousands of transactions per second or only a few, we have a blockchain solution that will work for you. All of our solutions are quickly provided and are customized to your company's requirements.
Decentralized Applications (dApps)
We create custom decentralized apps and integrate them into current enterprise systems, allowing enterprises to benefit from a secure environment for collaboration and a wide range of commercial activities.
Customized Blockchain Solutions
For the banking and finance, supply chain, retail and e-commerce, healthcare, and gaming industries, we provide tailor-made Blockchain solutions and cryptocurrency development, either from scratch or by integrating customized features and components into preexisting systems.
Customized Blockchain Finance & Banking Solutions
We create solutions for payment processing, international money transfers, and electronic wallets as part of our Blockchain Finance & Banking Solutions, which also includes high-speed algorithmic trading platforms for trading, risk management & RPA platforms for banking, and P2P & SME lending platforms for loan management.
Customized Blockchain Supply Chain Solutions
Using counterfeit detection software, document digitization & automation, digital certification & logistics tracking, our customized Blockchain Supply Chain Solutions assist supply chain & logistics businesses in improving security, reducing costs, monitoring the provenance of goods, and identifying inefficiencies in their current workflows.
Customized Blockchain Retail & E-Commerce Solutions
We make custom Blockchain Retail & E-Commerce Solutions to help retailers verify the authenticity of their products, make secure payments, and improve their data capabilities. We add features for crypto payments, chain-of-custody data access, and transactions that save money.
Customized Blockchain Healthcare Solutions
For intuitive outcome-based contracts, clinical trial administration, and the secure transfer of patient health data, we have developed Blockchain Healthcare Solutions that use the security of the blockchain to ensure the privacy of all involved parties. This improves the quality of care by allowing new healthcare business models and ecosystems to grow.
Customized Blockchain Real Estate Solutions
In order to expedite and track land sales transactions while decreasing the number of middlemen and eliminating existing database silos, our Blockchain solutions for the real estate sector include improved pre-purchase due diligence, the implementation of liquid assets, marketplace data encryption, and ownership verification using automation processes.
Customized Blockchain Gaming Solutions
In order to offer better security and protection against fraud, DDoS attacks, and system failures, we provide Blockchain Gaming Solutions that are cryptographically designed. Our technologies enable players to freely purchase, sell, and trade assets while simultaneously validating and securing digital goods, tokenized assets, and in-game history.
Blockchain Technology Integrations
We provide a customized approach to your blockchain solution using third-party blockchain platform APIs, resulting in increased scalability, flexibility, and security.
Blockchain Technology Platforms
We use APIs and combine top platforms to provide the best blockchain solution for companies of all sizes and in all industries.