Social Media Campaigns
Elevate Branding, Amplify Success.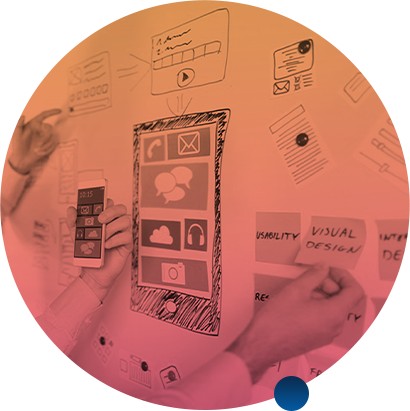 Home / Services / Social Media Campaigns
Our experienced team of social media experts is well-versed in leveraging cutting-edge tools and social media terminologies to create impactful campaigns that resonate with your target audience.
Why Choose Us:
Social Media Gurus:
Our team comprises social media gurus who possess an in-depth understanding of various social media platforms, algorithm changes, and trending topics. We stay ahead of the curve, ensuring your campaigns remain relevant and effective.
Data-Driven Approach:
We base our social media strategies on real-time data analysis and in-depth audience insights. This data-driven approach allows us to target the right audience with the right message, maximizing engagement and conversions.
Creative Content Creation:
Engaging and captivating content is the heart of any successful social media campaign. Our creative content team crafts compelling visuals, videos, and copy that resonate with your audience, leaving a lasting impression.
Campaign Optimization:
Continuous monitoring and optimization are key to social media success. We closely track campaign performance metrics, making data-backed adjustments to enhance results and ROI.
Platform Selection and Strategy:
We begin by understanding your business goals and target audience to determine the most suitable social media platforms for your campaign. Our strategic approach includes defining campaign objectives, target audience personas, and content themes.
Content Calendar Development:
Our content calendar development involves planning a well-structured schedule for social media posts. We create a cohesive narrative, ensuring that your messaging aligns with your overall brand identity and campaign objectives.
Engaging Visuals and Videos:
Captivating visuals and videos play a pivotal role in social media engagement. Our creative team produces eye-catching graphics, animations, and videos that resonate with your audience and encourage shares and interactions.
Social Media Advertising:
Amplify your reach and engagement through targeted social media advertising campaigns. Our experts design and execute paid ad campaigns to ensure your content reaches the right audience, driving website traffic and conversions.
Social Media Contest Management:
Boost audience participation and brand awareness through captivating social media contests. We create and manage interactive contests that spark excitement, encourage user-generated content, and increase social media engagement.
Community Management:
Foster meaningful connections with your audience through active community management. We promptly respond to comments, messages, and mentions, nurturing a positive brand image and fostering brand loyalty.
Benefits of Our Social Media Campaigns:
Increased Brand Awareness: Reach a wider audience and boost brand visibility through strategic social media campaigns.
Enhanced Engagement:
Forge meaningful connections with your audience, driving higher engagement rates and customer interactions.
Lead Generation and Conversions:
Our data-driven approach maximizes lead generation and converts prospects into loyal customers.
Data-Backed Decision Making:
Benefit from actionable insights derived from campaign performance data, allowing you to make informed marketing decisions.
Contact Us:
Ignite your brand's social media presence with our expertly crafted social media campaigns. Contact us today to embark on a digital journey that will elevate your brand, engage your audience, and drive your business towards unprecedented success!