Healthcare
Leverage our custom healthcare software development services to help deliver patient-centered software solutions, improve patient outcomes, provide remote care and automate medical workflows.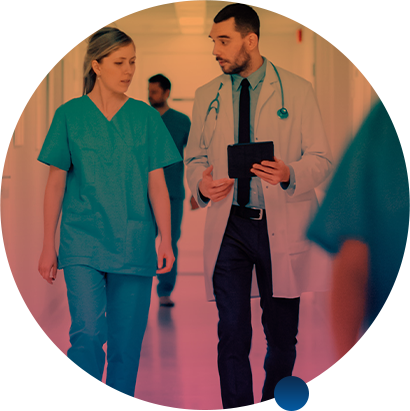 Home / Industry / Healthcare
Healthcare
From prototyping to healthcare software development, deployment and maintenance, we are adept at providing the complete range of healthcare software engineering services.
AppleTech has been partnering with companies in the healthcare sector, helping them leverage technological innovation to automate internal processes, enhance the customer experience, and manage medical information more efficiently.
We build secure and regulatory compliant software solutions that streamline communication between patients, doctors, health insurance companies, pharmaceutical suppliers, and medical device vendors to accelerate the creation of a resilient healthcare ecosystem.
Healthcare
We build custom healthcare solutions to help healthcare providers manage all medical and patient data and connect the data and resources through integrated EMRs, HIEs, and PACS.
Custom Healthcare Solutions
Telehealth Software Development
Laboratory Information Management System
Pharmacy Management Solutions
mHealth App Development
IoT Healthcare Software
Healthcare Solutions on Latest Technology
We offer custom software development services for health management, medical operations, digital healthcare, telemedicine, and predictive healthcare analytics. Our solutions guarantee a robust approach towards managing different phases of the healthcare ecosystem including not limited to app development, extensive testing, quality assurance, practical implementation, re-engineering, and data manipulation.
We design and develop IoT-based healthcare software that collects patient's data through smart sensors and analyzes that data to generate valuable insights for doctors and medical staff.