Development Resources
Offshore High Performance Team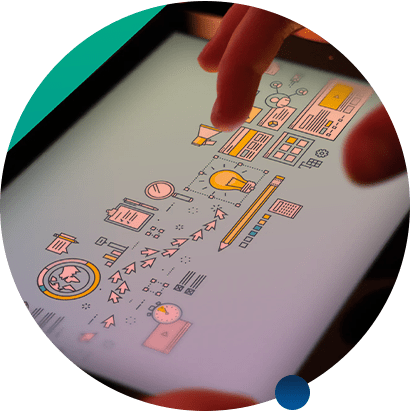 Home / Services / Development Resources
Your Extended Team of Handpicked Specialists Matched to Your Needs.
Hiring specialized software developers can help you increase your company's delivery while giving you the ability to screen, choose, and manage the team. Utilize our expertise in working with leading companies across various industries.
AppleTech offers businesses contractual engagement methods with an ability to flex software outsourcing as per business needs ensuring higher efficiency and top-notch resources.

MVP Development
MVP Development
AppleTech provides a dedicated MVP development team for creating innovative, scalable and secure web applications, mobile applications and even consulting. We ensure that our clients get their best-in-class minimum viable product solutions.

Web Application Development
Web Application Development
Starting from the look and feel of the web application through to its functionality, our dedicated development team pays meticulous attention to every minute detail to build solutions that help your business achieve its goals.

SaaS Development
SaaS Development
Our team of dedicated, vetted developers have launched several successful, stable and scalable products for clients from different industry sectors and sizes. Bring your idea and industry expertise, our dedicated SaaS team has got you covered.

Mobile Application Development
Mobile Application Development
AppleTech is on hand to help you achieve your business goals irrespective of the industry, OS, or complexity of the solution. Our dedicated mobile app development team ensures swift delivery of a scalable, compelling, and secure mobile app.
Hire Dedicated Software Development Teams
AppleTech helps entrepreneurs build and launch new products and helps growing companies plug in a ready-to-go developer team and start building. We provide employees to carry out specialized work so that our customers can concentrate on their company goals, aspirations, and growth.
Developing a product is a task which cannot be completed alone. So, we help you gather individuals who have the skills required to develop the product. At any given stage of product development, we will help you hire resources to set up an in-house development team. Having an in-house development team gives you full access to resource screening and complete control over the process and protocols.
Our services include but do not limits to:
Development Team Creation
We will take care of creating a team of developers from prospecting to hiring. This will allow us to find the best possible talent which will fit in your organization and will be in line with the beliefs of the organization. By engaging the best talent for your organization, we assure that your product will be developed faster and more efficient.
Autonomy Over Resource Selection and Project Execution
Use appropriate resources for the projects making sure that the execution of the project will be smooth and efficient.
Build – Operate – Transfer
Helping to establish a team of selected individuals and run the day to day operations for a period of time. once the team is functional enough according to the organization, we transfer all their duties directly to the organization.
We provide comprehensive End-to-end software migration services including migration strategy planning, data extraction, cleansing, loading, verification, testing and implementation.
We even perform various migrations for applications, systems, databases, storage devices, websites, blogs, e-mail, servers, operating systems, architectures, user interfaces(UI), and more. Our software migration services cover the entire spectrum of modern technology needs, including upgrades from legacy apps and systems, cloud migration services, virtualization of networks, storage, servers, applications. System infrastructure, desktops and more including emulation programming.
We do have a detail assessment which includes Application Rationalization, Inventory Identification, Migration Strategy and Roadmap definition along with planning, Data Migration and Testing and support services.
AppleTech will be the perfect choice for you if are thinking of migrating your software application to a newer technology or platform or if you are contemplating to web-enable or cloud-enable your software application system.