Education
From implementing remote learning models to building different learning architectures, we help disrupt the education business domain with full force and gain competitive advantage.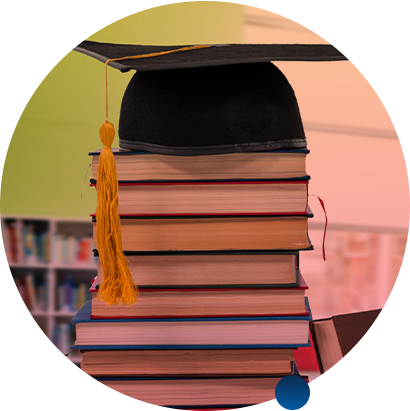 Home / Industry /
Education
Education
Education is a multi-billion industry that is altered by technology drastically. Boring classrooms of schools and universities are being replaced by Massive Open Online Courses (MOOCs) and huge textbooks give their way to mobile devices.
Whether you need a complex online learning platform for the corporate training of your employees, or a simple e-learning solution to try yourself on this market, e.g. microlearning-based mobile app for the B2C business — address our highly experienced developers, and your commercially successful project might become a reality during the shortest time possible.
We provide full-cycle development of educational platforms, LMS, virtual classrooms, and learning apps, featured with leading technologies and lean design. Our team handles all the surrounding activities of e-learning software development that comprise of deep business analysis, fast development, and design supervision from scratch to release, ensuring the protection of your data and compliance with global security regulations.
Education
From educational content, administration, software management to documentation, course design, tracking, and managing training and development programs, we help build a fully integrated learning management system.
Learning Management Systems (LMS)
Student Information & Management System
Interactive Learning & Gamification Services
Cloud Services for Education
Education Solutions on Latest Technology
AppleTech brings together a great mix of experience, technical prowess and diligent support services to help institutions redefine learning outcomes. Our clients have leveraged our solutions to impart education to both traditional and non-traditional students such as company employees willing to upgrade their market-ready skills or even knowledge seekers constantly seeking to learn new concepts.
No matter what the end-goal is, AppleTech has risen to deliver solutions that are easy-to-use, flexible to both instructors and learners, captivating and versatile enough for effective teaching.