Hubspot CRM
Seamless CRM, Enhanced Productivity.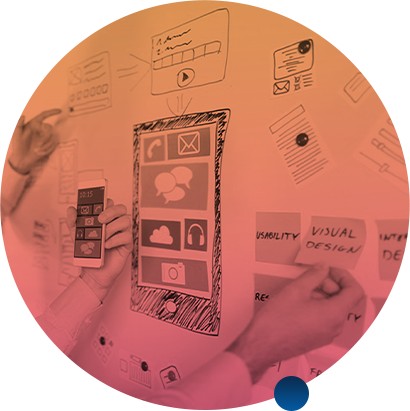 Home / Services / Hubspot CRM
Hubspot is an immensely powerful tool for Inbound Marketing, Sales, Customer Service and CRM. But the power lies in the people using it, It can be overwhelming to use Hubspot for your Business and that is where an experienced Agency like us can help you.
Automate your Marketing and Achieve higher Conversions:
Unlock the power of automation to streamline your marketing campaigns. Our experts will set up and fine-tune automated workflows tailored to your unique needs. From lead nurturing to personalized content delivery, we'll ensure that the right message reaches the right audience at precisely the right time.
Email Marketing to Nurture Prospects and Customers:
Crafting compelling email campaigns is an art, and we have mastered it. Leverage our expertise to create engaging, targeted, and beautifully designed emails that captivate your subscribers and nurture them to convert your prospects into customers and build long lasting relationships with the customers to extract more Lifetime Value.
Automate your Sales and Boost your Revenue:
Close deals faster with our Sales Automation services. We'll configure and optimize your HubSpot CRM, automating repetitive tasks and providing your sales team with valuable insights about the prospects so that the chance of closing the deal goes up.
CRM Management:
Delightful Customer is a brand Ambassador, A well-organized Customer Relationship Management (CRM) system is the backbone of any successful business. Our experts will customize HubSpot CRM to suit your business model, ensuring seamless integration with your existing processes. From contact management to deal tracking, we will enable your team to build stronger relationships and close more deals efficiently.
Why Choose Us:
Expertise:
Our team of HubSpot-certified professionals has a deep understanding of the platform, guaranteeing top-notch services and we have a team with varied Skillsets to cater to every marketing need, like Custom code an email or doing high-end video editing, we have it all.
Tailored Solutions:
We do not believe in one-size-fits-all. Our approach is customized to fit your specific business requirements and goals.
Data-Driven Results:
As a data company, we have strong expertise in how we manage data, We base our strategies on data and analytics, ensuring continuous improvement and better ROI. We take pride in having worked with a Company which has acquired a dozen companies to unify their marketing data.
Client-Centric Approach:
Your success is our success. We work collaboratively with you like your internal team members to achieve your goals.
Contact Us
Ready to supercharge your business with HubSpot CRM? Reach out to our expert team now and take the first step towards streamlined sales, marketing, and customer service. Whether you're new to HubSpot or looking to optimize your CRM implementation, look no further than us.