Accounting Data Migration
Transistion. Consolidate. Upgrade. Seamlessly.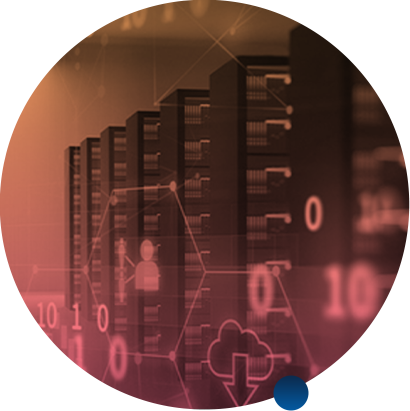 Home / Services / Accounting Data Migration
A Smooth Move to Your Data's New Home
Whether you are transitioning to a new accounting software, consolidating accounting systems, or upgrading your financial infrastructure, our team of accounting data migration experts is ready to ensure a smooth, safe and efficient process along with a high data accuracy.

Records Migrated Monthly
Records Migrated Monthly
Large volume of accounting data from different financial and legal softwares are being migrated by us on a daily basis with high accuracy.

Data Accuracy
Data Accuracy
We move your data efficiently and with high accuracy so that there is minimal downtime and no financial data is loss during the migration.
At AppleTech, we understand the complexities and challenges of migrating accounting data from one system to another. Our expert team of accounting professionals and data migration experts work meticulously to preserve the integrity of your financial data throughout the migration process. With a deep understanding of accounting principles, we ensure that your data remains consistent, compliant, and ready for use in your new accounting environment.
With a laser focus on preserving data integrity and precision, we help you seamlessly migrate your financial data, enabling you to continue managing your accounts with confidence.
Our Streamlined Accounting Data Migration Process:
Assessment and Planning: We begin with a comprehensive assessment of your current accounting system and your specific migration goals. This analysis forms the basis of our tailored migration plan, designed to meet your unique requirements.
Data Extraction and Cleansing: Our experts carefully extract your financial data, ensuring complete accuracy and consistency. Before migration, we conduct thorough data cleansing and validation processes to eliminate duplicates and errors.
Mapping and Transformation: We meticulously map the data from the source to the target system, taking into account the varying data structures and formats. Data transformation is done with precision to ensure seamless integration.
Testing and Verification: Rigorous testing is conducted to verify the accuracy and completeness of the migrated data. We leave no room for discrepancies and ensure your financial records are intact and ready for use.
Post-Migration Support: Our commitment to your success extends beyond migration. We provide comprehensive post-migration support to address any concerns and offer assistance in familiarizing your team with the new accounting system.
Why Us?
Accounting Domain Expertise: Our team comprises skilled professionals with in-depth knowledge of accounting practices and principles. We have successfully executed numerous accounting data migration projects, making us well-versed in handling the unique challenges of this specialized task.
Data Accuracy and Consistency: We understand the paramount importance of accurate financial data. Our meticulous approach to data migration ensures that your records remain consistent, error-free, and compliant with accounting standards.
Software Compatibility: Whether you are migrating between accounting software platforms or upgrading to the latest version, we have extensive experience in dealing with various accounting systems. We ensure seamless integration, so you can continue your financial operations without disruption.
Data Security and Confidentiality: The security and confidentiality of your financial data are our top priorities. Our robust measures and adherence to industry best practices guarantee that your sensitive information remains protected throughout the migration process.
Contact Us
Ready to streamline your accounting data migration process? Reach out to our expert team now and let us handle the complexities for you. Whether you are transitioning to a new accounting software, consolidating systems, or upgrading your financial infrastructure, we've got you covered.