Amazon PPC
Targeted eCommerce Marketing, Demystified.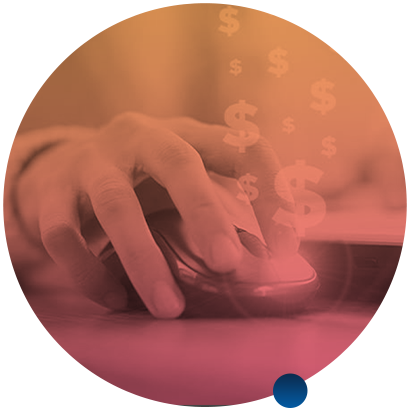 Home / Services / Amazon PPC
We Build Fully Integrated Systems So You Can Concentrate On Your Business
One of the key benefits of working with us is our data-driven approach to Amazon PPC management.
We use advanced analytics tools to track and measure the performance of your campaigns, and we'll use this data to make informed decisions about how to optimize your campaigns for maximum ROI.

Keyword Research
Keyword Research
We conduct thorough keyword research to identify the most relevant and high-traffic keywords for your products, ensuring that your ads are seen by the right people.

Campaign Management
Campaign Management
We manage your campaigns closely, monitoring performance and making adjustments as needed to ensure that your ads are performing at their best.

Ad Creation
Ad Creation
Our experienced team will create compelling and visually appealing ads that capture the attention of your target audience. This coupled with A+ content, is the perfect recipe for a standout ad.

Reporting and Analytics
Reporting and Analytics
We provide regular reporting and analytics to help you understand how your campaigns are performing and make data-driven decisions about future campaigns, especially around optimum ACoS & TACoS.
Why Amazon PPC?
Amazon is one of the largest online retailers in the world, with millions of customers visiting their websites every day. Advertising on these platforms can be a highly effective way to reach your target audience and increase your sales. Here are just a few reasons why you should consider Amazon PPC advertising:
Targeted Advertising
Amazon offers sophisticated targeting options that allow you to reach your ideal audience based on a variety of factors, including keywords, product categories, and customer demographics. This means that your ads are more likely to be seen by people who are interested in your products, increasing the likelihood of conversions and sales.
Increased Visibility
PPC advertising allows you to place your products at the top of search results, increasing visibility and driving more traffic to your listings. This is particularly important given the growing competition on these platforms, with more and more businesses vying for consumer attention.
Cost-Effectiveness
With PPC advertising, you only pay when someone clicks on your ad, making it a cost-effective way to promote your products and increase sales. This means that you can set a budget that works for you and only pay for the clicks that actually result in conversions.
Why Choose Us?
At AppleTech, we are committed to delivering customized, results-driven Amazon PPC solutions that help our clients achieve maximum ROI. Here are just a few reasons why you should choose us:
Experience
Our team has extensive experience in Amazon PPC advertising, and we have worked with businesses of all sizes and industries across on Amazon US & the majority of the EU.
Customized Strategy
We develop a customized PPC strategy for each of our clients, ensuring that our services are tailored to their unique business needs and goals.
Results-Driven
We are committed to delivering results for our clients, and we closely monitor performance to ensure that our campaigns are meeting their objectives and that your business achieves optimum ACos & TACos.
Transparent
We believe in transparency and keeping our clients informed every step of the way. We provide regular reporting and analytics, so you always know how your campaigns are performing.
Walmart PPC
Walmart is also one of the largest retailers in the world, and their online marketplace offers a great opportunity for businesses to reach a large audience. Walmart PPC has slowly started to gain steam and popularity among advertisers for maximising their product reach and revenue. The Walmart marketplace is starting to become one more viable and effective alternative for promoting and selling products to increase visibility and sales.
Contact Us
Ready to skyrocket your sales on Amazon and Walmart with our expert PPC services? Reach out to our PPC specialists now and take the first step towards dominating the online marketplaces. Whether you're a seller on Amazon, Walmart, or both, we've got you covered.
What is Amazon PPC?
Amazon PPC (Pay-Per-Click) is a type of advertising where businesses bid on keywords and phrases that are relevant to their products, and then pay each time someone clicks on one of their ads.
Why should I use Amazon PPC for my business?
Amazon PPC can be an effective way to increase your visibility and sales on the Amazon marketplace. By targeting specific keywords and phrases, you can reach customers who are actively searching for products like yours.
How much does Amazon PPC cost?
The cost of Amazon PPC varies depending on a number of factors, including the keywords you're targeting, the competition for those keywords, and the quality of your ads. However, you only pay when someone clicks on your ad, so you can control your costs to some extent.
How do you create an effective Amazon PPC campaign?
Creating an effective Amazon PPC campaign involves a number of steps, including conducting keyword research, creating compelling ad copy, setting specific targets, and constantly monitoring and optimizing your campaign's performance.
How long does it take to see results from Amazon PPC?
The time it takes to see results from Amazon PPC can vary depending on a number of factors, including the competitiveness of your keywords, the quality of your ads, and the size of your budget. However, with the right strategy and execution, you can begin seeing results within a few weeks of launching your campaign.
Can I target specific geographic locations with Amazon PPC?
Yes, Amazon PPC allows you to target specific geographic locations, including countries, regions, and even zip codes.
What types of ad formats are available for Amazon PPC?
Amazon PPC offers several ad formats, including Sponsored Products, Sponsored Brands, and Sponsored Display ads. Each format has its own set of targeting options and ad placements.
How do I know if my Amazon PPC campaign is working?
You can track the performance of your Amazon PPC campaign using Amazon's analytics tools, which provide data on impressions, clicks, sales, and more. You can also use third-party analytics tools to gain deeper insights into your campaign's performance.
Are there any restrictions on the types of products I can advertise with Amazon PPC?
Yes, Amazon has specific guidelines and restrictions on the types of products that can be advertised with Amazon PPC. For example, some products may be prohibited due to legal or ethical considerations, while others may require approval from Amazon before they can be advertised.
How can I optimize my Amazon PPC campaign for maximum ROI?
To optimize your Amazon PPC campaign, you should constantly monitor and adjust your keyword bids, ad copy, and targeting options based on performance data. You should also regularly test new strategies and tactics to see what works best for your business.