It would not be incorrect to say that there is a software behind the success of any business in the modern world. To fulfill the varying and ever-changing needs of the industries and the consumer, every organization needs a software to optimize their functioning and output.
There are two types of software a company can choose from, one is the off-the-shelf software, which is a ready-made product that one can purchase and start using, and the other is custom software that is built to cater to the specific needs of an organization or individual users.
To make the concepts even clearer let's take an example.
How nice would it be to get the chef to prepare your favourite sandwich with all the ingredients of your choice – just the right amount of condiments with your favourite bread, rather than eating something which is already prepared for the masses? While the pre-made offering might be good but making the chef prepare your choice of the sandwich is really going to hit the spot.
The pre-prepared sandwiches are the off-the-shelf software that is prepared for the masses and not directly tailored according to your taste (business), unlike custom software.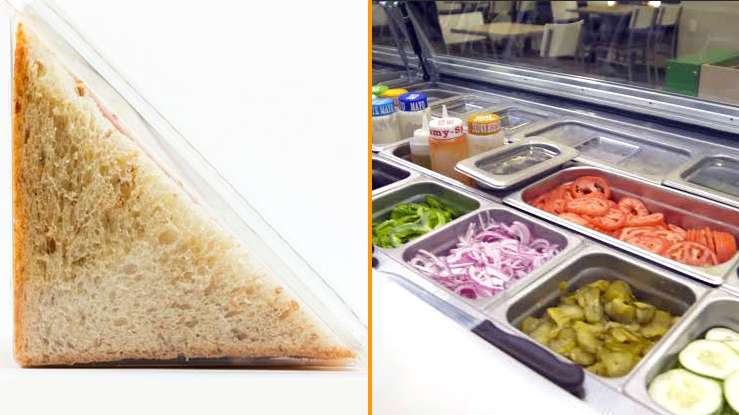 So the question arises, why should a company or an individual opt for custom software instead of an off-the-shelf software? Well, here is the answer.
Tailor-made solution
This is really the benchmark advantage of a custom software solution, isn't it? When you invest in a tailor-made solution, you're getting an answer to your business challenge specifically designed to overcome your obstacles. With an off-the-shelf solution you may have to adjust your business practices to make the solution work for you. A custom software solution allows you to create a project to be everything your company needs it to be.
Competitive Advantage
Employing a well-known CRM system, for example, is a tool that can easily be replicated by your competitors. However, if your business gets a custom and unique solution created for your business needs, there is a very high chance that your competitors will not be able to replicate its benefits with an identical solution.
Increased Security
Although no software is immune from cyber-attacks, having a custom software reduces this probability to nearly zero. Since it is custom built according to your requirements, they will have to be studied in detail before any hacking attempt is made. Also you can get security patches made and applied to the software as soon as you detect a loophole which makes your system prone to attacks.
Integration
When searching for a new software solution, compatibility and integration with your existing systems is a priority. You may be able to find one in an off-the-shelf option, but getting a customized software solution that integrates with your existing systems and processes is always preferred.
Scalability
Your software should be scalable enough to not only accommodate the present requirements of your business but also make room for future additions. As your business grows, you might have to add features and maybe even departments to the software you use.
24*7 Support
Another important reason why leading companies choose custom software is the availability of a wide range of support. With reliable support, running your business smoothly and successfully becomes easy. Usually with off-the-shelf software, the support charges are very high which the case with custom software isn't.
Desired Features
Off-the-shelf software is usually designed for a large number of users and hence they can be packed with features your business doesn't require. It may confuse users and also make a compromise on features that are actually required for addressing the specific business needs. Custom software not only offers greater quality but also has the advantage of having the desired features exactly as per the company's requirement.
Shelf Life
Investing in a custom software solution gives you total control over the solution's shelf life and allows you to use it until you're finished with it. So long as you see value, your solution will continue to deliver.
In conclusion, while it may seem cheaper and easier to use off-the-shelf software, when you look at all the benefits of custom software development, there really is no comparison. Custom software will make your company more productive and efficient, especially when you look at the true costs of custom software vs. an off-the-shelf solution.
At AppleTech, we'll work with you and your teams to understand your business needs and deliver a high quality custom software solution which aligns perfectly with your requirements to address your operational challenges. Contact us today.