As a result of increased digitization, the SaaS application development industry has quickly emerged as a lucrative market. Fortune Business Heights predicts that the SaaS industry will be valued at USD 716.52 billion by 2028! Making your product stand out in such a competitive market may be difficult, but introducing a minimum viable product first might save the day.
To gain the first mover's advantage in such a market is beneficial. SaaS MVP development focuses on delivering a tester product, an application with core functionality—so that researchers and analysts may evaluate how effectively the application's features operate.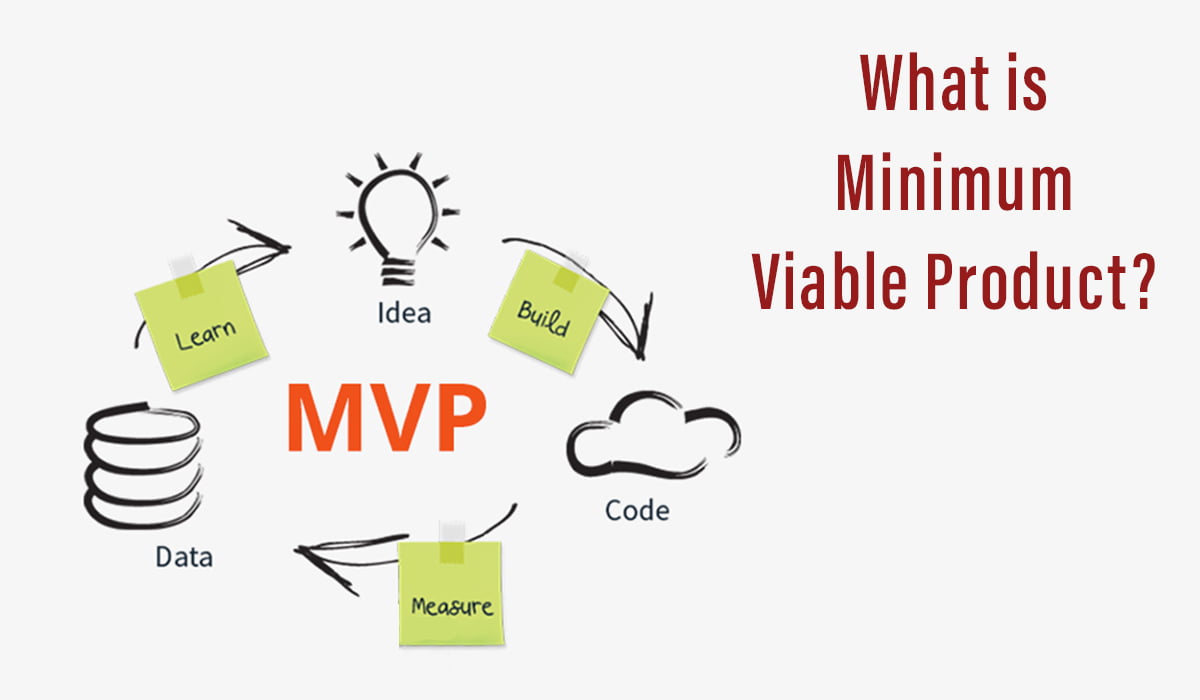 Here, we will discuss the benefits of MVPs and the steps you should take when developing a minimum viable product.
Why Build an MVP?
Even if a company does extensive market research before developing a product, it may still fail in the market. So, before investing significant capital in it, company owners may utilize the SaaS MVP to test and evaluate their application or software with a broad client base.
It aids in understanding the target audience's requirements, which can be used to improve the product's overall design and functionality.
Often, a minimum viable product may also show commercial viability. If the software's MVP version is well-received by customers, it will get backed by stakeholders and investors.
The three key advantages of an MVP are as follows:
Gives feedback to improve the application and make it distinctive in this lucrative market
Helps gain confidence of investors and stakeholders
Encourage the target market to subscribe by endorsing and exhibiting the product.
The Step-By-Step Guide to Developing a Minimum Viable Product
To understand the target audience's needs and to design a product that fits the market, we have listed a detailed guide to help optimize your MVP software development.
#Step-1: Identify and Understand Your Business and Market Needs
Market research is critical in MVP and cannot be overstated. Launching an app comparable to one currently available will not be a lucrative endeavor; thus, it is critical to examine the market and acquire information.
Furthermore, it is also important to study the competitors and stay updated with the current trends and technology to always be ahead in the game.
#Step-2: Long-Term Goals
Once you've identified the market's demands, you must ask yourself some important questions to identify your long-term objectives. Due to a lack of preparation, up to 95% of new businesses fail. You can avoid such scenarios by answering the following questions before getting started on the product development front.
What am I trying to achieve with this app?
What is the future of this application five to ten years from now?
What makes my software/application unique?
#Step-3: Success Criteria
The next phase in the process is to comprehend the application's success criteria. How do you intend to evaluate the application's success? These criteria must correspond with your company's objectives.
Do you want to attract loyal consumers and subscribers? Or do you believe total income earned is a good indicator of success? Or do you define success as finishing the app on time and within budget?
#Step-4: Map out the User's Journey
The app's success depends on how satisfied the users are with it. No one will likely use the app if it is hard to use. If that happens, you could lose customers and investors.
As a result, it is vital to examine user journeys and experiences to provide services that are appealing to them. A user journey from start to end should be carefully constructed to guarantee a seamless flow.
#Step-5: Identify the User
Determine the target audience before designing the workflow. Can you group them into a single category?
For example, think about a tool that lets you find and make appointments with the closest doctors. People of all ages, genders, and jobs will use this app. So, your audience is made up of more than one group.
#Step-6: Identify the Actions
When creating a SaaS MVP, it is expected that the user would choose activities or tasks. If the application serves many categories, each category will require the program to do various activities.
Continuing with the previous example, if the number of searches and reservations for doctors in Area A is higher than in Area B, you may focus on recruiting additional doctors to Area A to meet the demand.
#Step-7: Identify the Story Endings
Not all users will schedule an appointment, and not all stories have the same happy conclusion. There are two main ways in which users interact with the app: browsing for doctors and asking questions. It is vital to identify the points where the user journey ends prematurely or in dissatisfaction.
#Step-8: Create a pain and gain Map
It is vital to create a pain and gain map to understand the consumer's difficulties and the solution provided by MVP. Customers' problems are represented by pain, and the feature that assists in their resolution is represented by gain.
The map allows you to discover the root cause for a user's issue, such as if they cannot arrange an appointment with a specific doctor due to a lack of available slots. In this case, customer satisfaction will rise if the application simplifies appointment scheduling by providing users access to all available time slots.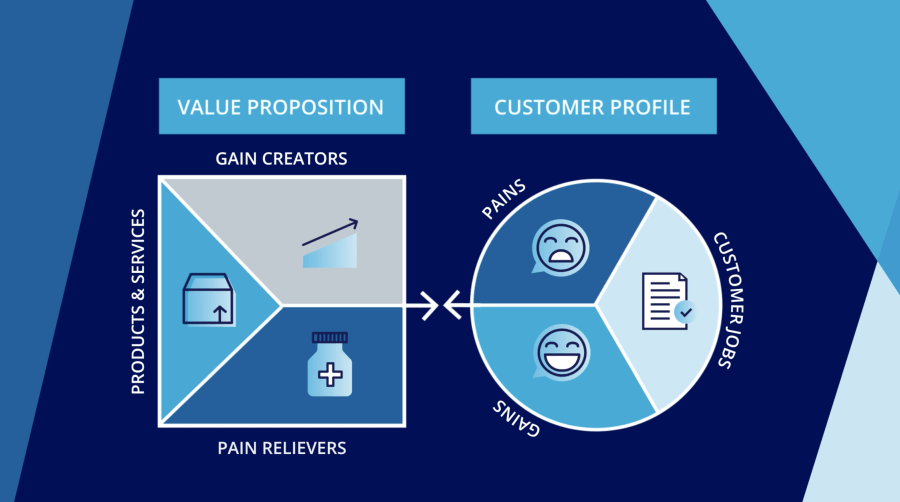 #Step-9: Decide What Features To Build
Since an MVP comprises a handful of features, not every client request can be a top priority. The developer must strike a balance between what the user demands and what the user desires to create a viable MVP for SaaS.
Benefits of SaaS MVP Development
SaaS MVP development provides organizations with a safe and secure way to gradually launch their product in a market without suffering significant financial loss.
Recognize the Feasibility of an Idea
Even if you believe your application is excellent for the market, you must test it on an open platform. It tells you if your concept is viable and suitable enough to attract new customers.
Save Significant Resources
A team of specialists is required to develop a complete SaaS program with many customer-appealing features. Therefore, it needs substantial money, time, and resources. However, there is always the danger that the final product may not be well received in the market. Because MVP is a small-scale version of the program with just critical features, it takes less time and money to develop.
Rapid Customer Feedback
MVPs let users use and assess an application in real-time. The developers might request the consumption rate and provide feedback on the application. Collecting such information will result in early issue fixes. It may assist in eliminating unnecessary features from the final product version.
Real-time User Input
MVP may be seen as the actual application's prototype. Real-time user input may aid in the development of the MVP. It may also be beneficial to research the quickly increasing SaaS industry to build a product that addresses an unaddressed market pain point.
Identify Market Trends and Customer Requirements
You can move the software into the development phase if the customer is happy with the MVP. Since the product has already been tried out on the market, it has high chances of success if its features and functions are improved.
Optimize Development Cost
The developer must figure out how much the SaaS MVP development will cost for a new or old company. Because there are so many factors at play throughout the prototype-building process, estimating the cost of an MVP can be difficult. For instance, the kind of team chosen to create the application, the corporate objectives, the number of features they want to provide, etc. However, you must choose a developer that can meet your objectives and has expertise in creating prototype apps.
Conclusion:
If you are new to the concept of SaaS MVP development, all of the nuances and technicalities that must be monitored before introducing it in the market. This seems a scary thought but is beneficial when seeing the bigger picture, for effectively entering the market, developing products and testing your target demographic.
Here at AppleTech, we assist you in converting your concept into reality. With our rich talent pool of application development services, we can help you design MVPs to align with your business model at an affordable cost.