Careers
Transform your ideas into beneficial technologies. Whether in the areas of mobility solutions, industrial technology, or building technology — with us, you'll have the chance to improve quality of life across the globe.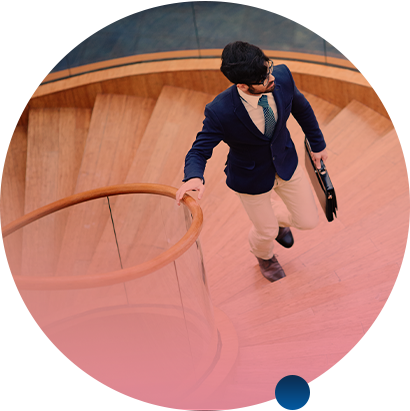 Home / About Us / Careers
We're looking for candidates who are passionate, creative, result-driven, and bring their best in their work. We also pride ourselves in hiring best IT talents across the world and non-techies including CAs. Our employees are our most valuable resources and so we try to comfort each team member and help them feel good here.
We believe that quality time outside the work is vital. We encourage team members to take time-off in the office so that they can come back refreshed. We allow flexi-timings and allow employees to leave early if the work is completed before the office hours. Any client call after 6 PM is allowed to be taken from your home. No need to stay in the office.
We are aware that our team members put lot of efforts for the continuous growth of the company. We believe that hard work deserves party and we organize frequent lunches in restaurants and weekly/monthly in-office treats. We organize foo-ball competition and other games in the office. Everyone is allowed to play any game in the office after 5 PM.
Personal/Professional Growth
At AppleTech, you won't only learn new technologies but we also help in enhancing other skills that will help you grow in your professional life. We provide employees with a professional spending that can be used for conferences, professional training, online courses —whatever inspires your curiosity and develops your abilities.
Hard work doesn't go unnoticed, and someday the rewards will follow. We offer competitive pay and benefits, but we always look for ways to reward those who stand out among their peers and demonstrate true dedication. Many of our employees earn more than 35% performance bonus of their actual annual CTC.
We value your commitment and hard work and understand that the financial stability is crucial. And so we have set bi-annual appraisal cycles to keep achieving common goals for our mutual growth. The salary increment is done at least once a year and the out-performer receives hike even before completing 1 year with us.
If you have other commitments at home or not feeling well, you can take pre-approval to work from home. The top management is easily accessible to listen and act on your concerns and suggestions. It's a friendly environment with no boss culture. And yes, the office kitchen is all yours!
Open Positions
Let us do the hard work. Send your updated resume at jobs@appletechsoft.com so that our recruiters can match your details to the best available positions or call us at +91 (926) 561 2183.
Business Development Manager
2+ Years of proven working experience as a business development/sales manager or a relevant role. Market knowledge of IT industry.
Think strategically – seeing the bigger picture and setting aims and objectives in order to develop and improve the business.
Full Stack .NET Developer
Should have experience in integrating payment gateways, SMSes, and various other 3rd party tools. Self-motivated with the ability to operate with supervision.
Must have excellent communication skills. Self-motivated with the ability to operate with limited supervision.
Backend .NET Developer
5+ Years of hands-on experience in developing web applications on Microsoft Windows Platform and cloud technologies. Net Frameworks (4.0 +), LINQ, and ADO.Net
Solid Software Design and Architecture skills on Microsoft Platform. Understanding of Docker and Containers is a Plus.
Digital Marketing Generalist
3+ years of experience in execution and management of marketing activities which include but not limit to SEO, Social Media, Content, Paid ads and email marketing.
Knowledge and experience of HTML, CSS, HubSpot and WordPress development would be a plus.